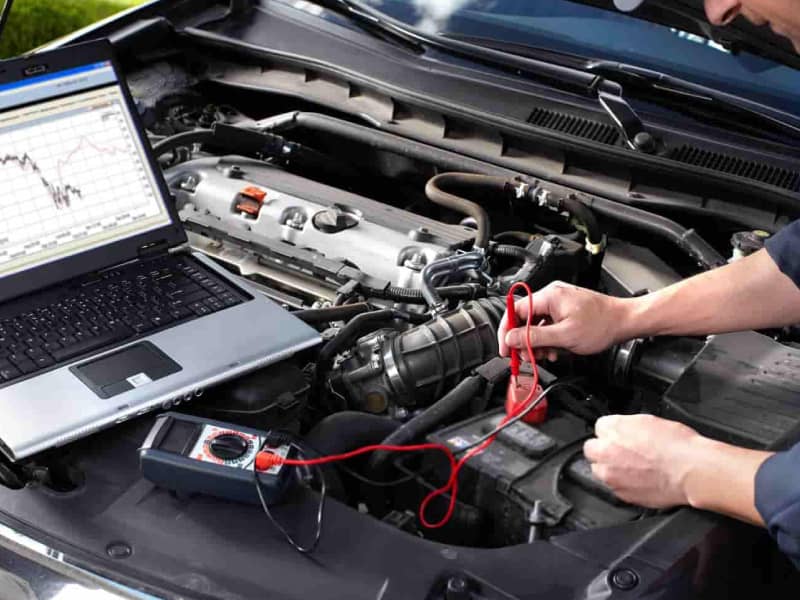 5 Signs That You Need a Battery Replacement
The battery is the central unit of any vehicle. It is the powerhouse that supplies energy to various parts and systems in a car for it to function efficiently. A healthy battery is essential for the uninterrupted and smooth functioning of a vehicle. However, like any other electrical device, the battery can also wear out and function at a lower efficiency rate with time and age. This will result in the slower processing of the various systems, trouble in starting and functioning of the car, abrupt breakdowns and so on.
To avoid such hassles, it is essential to go in for a battery replacement in a timely manner. Melbourne Auto Tech is your reliable auto repair shop for battery repairs and replacement. No matter how much care and attention is given to a battery, it is bound to stop functioning at some point as it is also a machine at the end of the day. You must watch out keenly for the signs that tell that it is about time to consider a battery replacement. Here are some of them:
Slow start – If you are continuously experiencing trouble starting your engine, i.e., if there are issues of slow starting, it might be a sign that the battery is dying. This is because the components encased in the battery are eventually wearing out. It is wise to consider a replacement.

Dimness – Check out for the brightness of your lights. If you are experiencing a dimness in the lights for a long time, it is a sure sign that you need to think about changing the car battery.

Engine Light – The engine light is an indicator of something not working right with your vehicle, which means it could also suggest an obsolete battery. Get an auto electrical service expert to check this.

Odour – Internal leakage in an obsolete battery can emit odour similar to that of spoilt eggs. This means it is time for a battery replacement.

Age – A good battery can perform for up to 6 years in ideal climatic and performance conditions. It is best to get it checked after 3 years of installation to assess its performance. A car electrical technician will be able to guide you on this.
All You Need to Know About Professional Car Electrical Repair Services
Melbourne Auto Tech is a leading auto electrical services and car battery replacement provider for Thomastown. We have been committed to rendering exemplar auto electrical repairs for our clients through a guild of professional and certified mechanics. We specialise in car battery replacement works for vehicles of all models, makes, and brands.
At Melbourne Auto Tech, we lay great emphasis on customer satisfaction, so we are equipped with state-of-the-art equipment and innovative technology, offering long-lasting, high-quality, and safe solutions across all these years. The experts from our battery replacement wing thoroughly check the conditions of the battery and suggest replacements guaranteeing the best car battery cost in Thomastown. Similar is the technicians who handle the car electrical repairs – they check into all the systems and do a full diagnosis to determine the concerns and fix them using the best tools and branded spare parts. We have an extensive clientele who are satisfied with our services.
For the best car electrical repairs in Thomastown, visit our website at https://www.melbourneautotech.net.au. For customisations or to book a service, call us on 03 9995 7905 or write to us at [email protected].